Steel wire mesh is a general term for weaving or welding into a mesh material using low carbon steel wire, medium carbon steel wire, high carbon steel wire, stainless steel wire and the like.

The production process includes: ordinary weaving type, embossed weaving type and spot welding type. Mainly based on steel wire, processed into a mesh through professional equipment, it is called wire mesh. Galvanized steel mesh The product is made of high-quality low-carbon steel wire. After being formed by automatic precision and accurate mechanical equipment spot welding, it adopts the surface treatment of zinc immersion process, and the production of conventional British standard. The mesh surface is smooth and tidy, the structure is firm and uniform, and the overall performance is good, even if it is partial. It does not loosen under the pressure of intercepting or withstanding pressure. It is the strongest anti-corrosion property in the whole steel wire mesh, and it is also one of the most widely used mesh types of steel wire mesh.

Its high-quality anti-corrosion makes it double in the breeding industry. Appreciated, the smooth and neat mesh surface adds a sense of look and feel, and can play a certain decorative role. This feature also makes it perform in the mining industry. Because it uses low-carbon high-quality materials as raw materials, it has a unique iron quality. The screen does not have flexibility, and it determines its plasticity during use, so it can be used for deep processing manufacturing of hardware technology, complex wall squashing, underground leakage prevention and cracking, and light mesh body, making this cost It is much lower than the cost of the screen, and it is more economical and affordable. Welded mesh Welded steel mesh material: low carbon steel wire, 316 316L 304L 304HC 304 302 and other steel grade stainless steel as materials, production of various types of welded steel wire mesh, the product has strong anti-corrosion and anti-oxidation characteristics.

The welded steel mesh has the characteristics of firm solder joint, strong pulling force, bright surface, corrosion resistance, etc. The product is processed by precise automatic mechanical technology, the mesh surface is flat, the structure is firm, and the integrity is strong, even if it is partially cut or partially endured. The pressure does not cause slackening. The quality inspection of the wire mesh products in Hebei Province conforms to the national GB-1220-92, GB1218-89 and T4240-93 standards. Welded steel mesh can be widely used in civil construction batch cement, raising chicken, duck, goose, rabbit and zoo fence.

Protection of mechanical equipment, highway guardrails, fences in stadiums, protective nets for road green belts. Can also be used in the construction industry, roads, bridges for reinforcement. Used for mechanical protection, industry, agriculture, construction, etc. Welding wire mesh use: welded wire mesh can be used as poultry cage, egg basket, channel fence, drainage trough, porch fence, rat-proof net, mechanical protective cover, livestock and plant fence, grid and so on.

2.5-3mm wire welded double layer welded loop fence

good at making as ur drawing and needs.

heigh 2.5m

width 2m


Low Carbon Steel Wire,Galvanized Wire

0.63-3.0

2.0 / 2.2 / 2.5 / 3.0

6/5/6mm, 8/6/8mm

50*50,50*100,50*150,50*200

Finished

Electric Galvanized, Hot Dipped Galvanized, PVC Coated

Others

All kinds of accessories (such as clamps, bolts, nuts)

According to the Buyer's request, we can also be customized.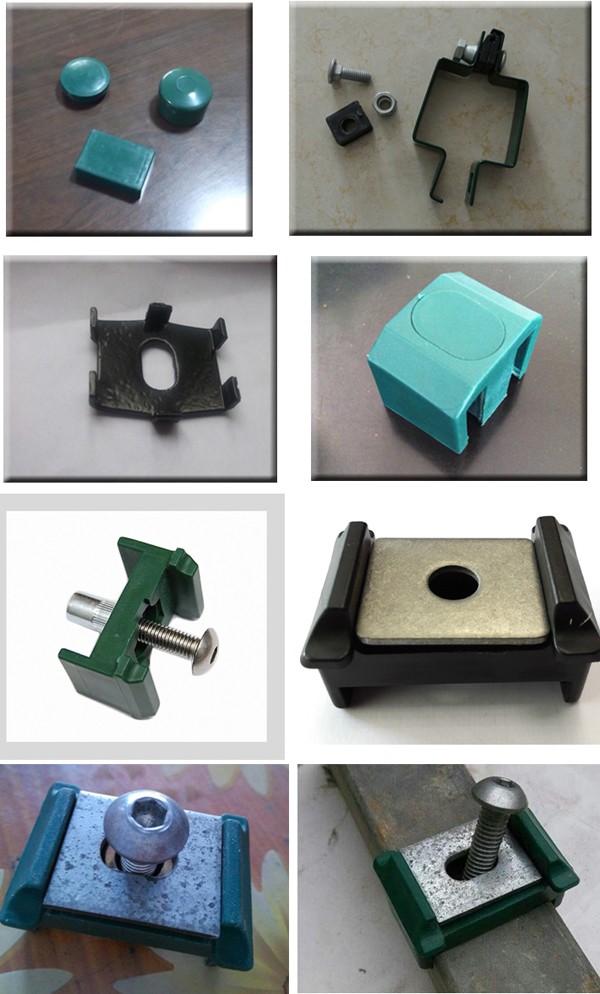 Q: Can you production the product according to our requirement?
A: Yes, of course.
We have a strong purchasing team in Shijiazhuang city, In addition to this, we are the really factory.
So we can know excel details in the production about the products, every products is confirm the
customer's request.

Q: What about the sample forwarding?
A: We can send a sample or two to you in the condition that you are interested in certain item and
willing to buy from us. Sample will lead in one week if everything goes smoothly.

Q: How long is your delivery time?
A: Usually, we need 30 days to deliver the goods after order confirmed.

Q: Can you pack the goods according to my requirement?
A: Yes, of course.

Q: What about the payment?
A: Usually, L/C at sight or T/T 30% deposit and balance against B/L copy.
By the way, about the payment term, if you want to deal with EXW/CIF/CNF term instead of
FOB (FOB shipping port: Tianjin), please specify. Otherwise, FOB price will be quoted under inquiry.