National Patents Automatic Machine Waste Pyrolysis Fuel Oil
XY-8-P Integrated Design Pyrolysis Plant:
In order to better meet the more strict environmental requirements on the emission all over the world, we designed new XY-8-P integrated pyrolysis plant.

Outstanding Features of XY-8 Pyrolysis plant:
1.Integrated design of reactor and base, no civil work needed to make the installation faster and easier.
2.National Patent Unique Smoke Scrubbers: More efficient removal of the acid gas and dust of the smoke by neutralization, purification and absorption to ensure the operation is environmental friendly.
3.Unique diversion tower for oil gas. This systen can divide the oil gas into light density fuel oil, heavy density fuel oil to meet different requirement of oil quality.
4.Sync gas purification system is designed for developed countries which have very high environmebtal standard. It makes the full operation process under slightly negative pressure to ensure the safety of operation. And the system removes acid content of the sync gas to ensure the production is both clean and environmental friendly.
5.National Patent automatic Carbon Black Discharging System: Speedy fully enclosed Auto-discharging under high temperature, avioding carbon black pollution and saving time.
6.Safety Aspect:Production under Slightly negative pressure, automatic submerged welding technology, ultrasonic nondestructive testing, both manual and automatic safety devices.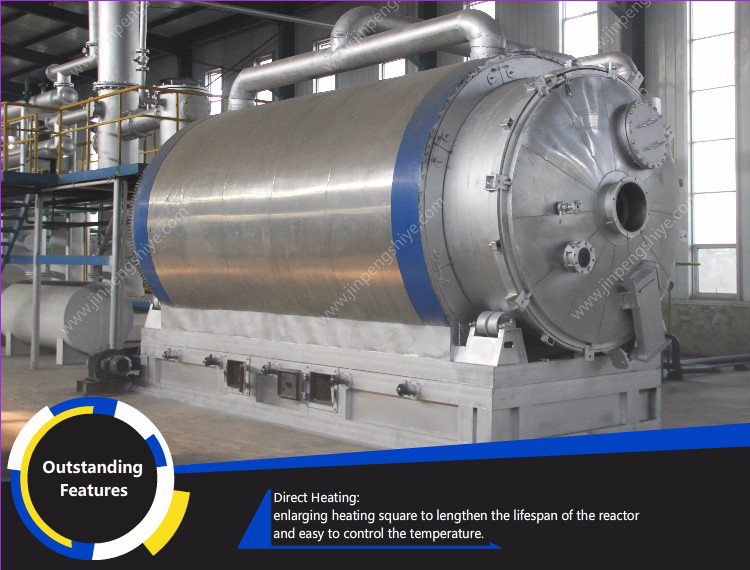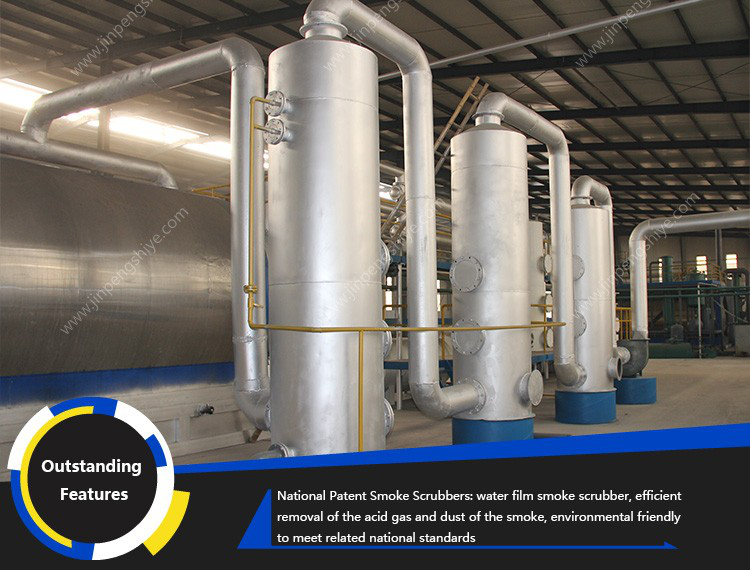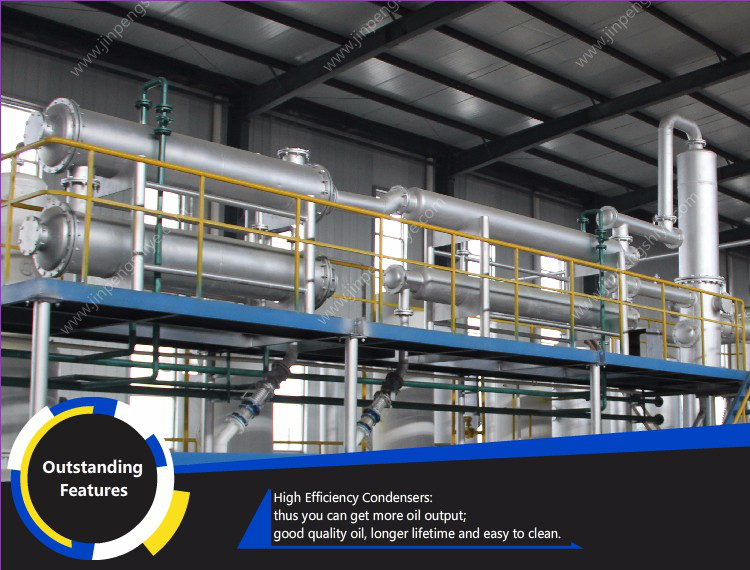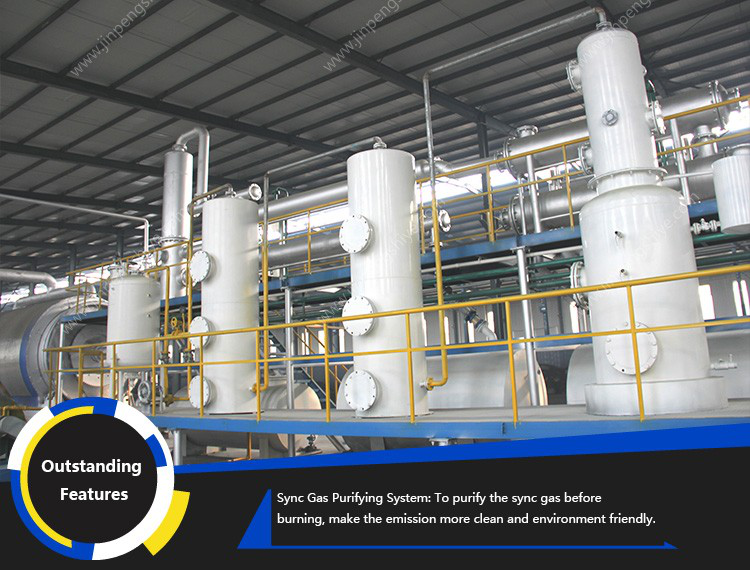 Flowchat of Batch Waste Tyre Pyrolysis Plant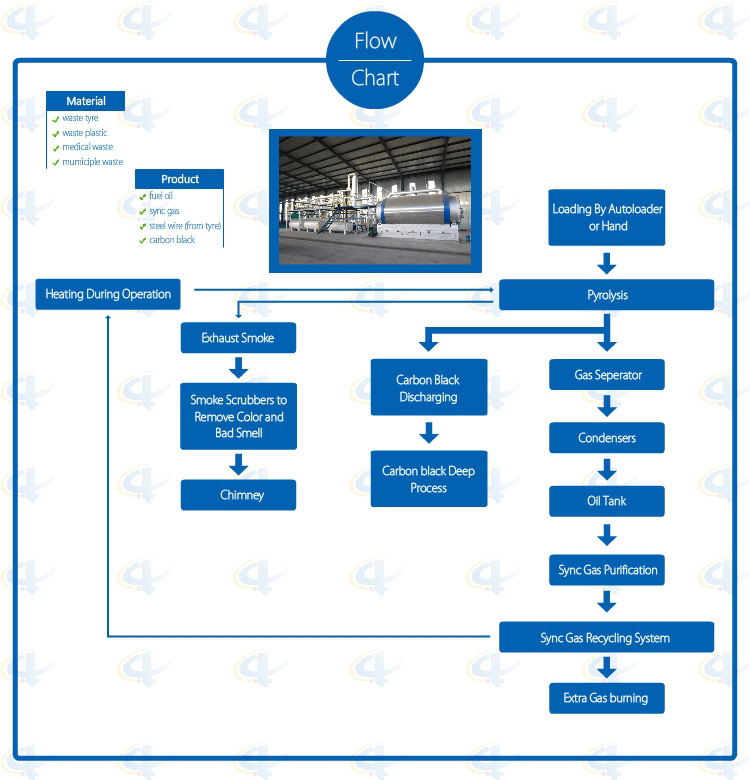 Technical Parameter of Batch Waste Tyre Pyrolysis Plant
NO.

Item

Technical Parameter

1

Equipment Model

XY-8

2

Door Model

Full Open Door

3

Suitable Raw Materials

Rubber/Plastic Products

4

Structure

Horizontal Type Revolves

5

Reactor Size

Φ2200*6000mm Φ2600*6600mm

6

Capacity for One Batch

5-6Mt; 8-10Mt

7

Oil Yield of Tires

40%-45%

8

Work Pressure

Normal Pressure

9

Reactor Rotation Speed

0.4R/M

10

Fuels Choice

Coal, Wood, Gas, Oil

11

Power

18-25KW/H

12

Cooling Method

Water Cycling

13

Type of Drive

External Annular Gear

14

Heating Method

Direct

15

Type of Installation

With Foundation/Integrated Base

16

Noise dB(A)

≦85

17

Operation Mode

Intermittent Operation

18

Total Weight(MT)

25-40

19

Installation Space Required

30m*10m

20

Manpower

3~4/batch

21

Shipment

Ф2200×6000=1*40HC+1*40FR
Ф2600×6600=2*40HC+1*40FR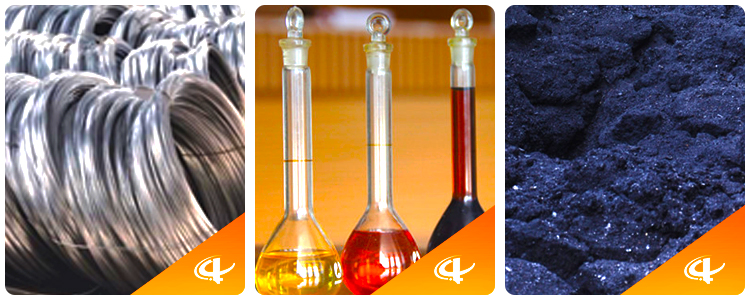 Plants Delivery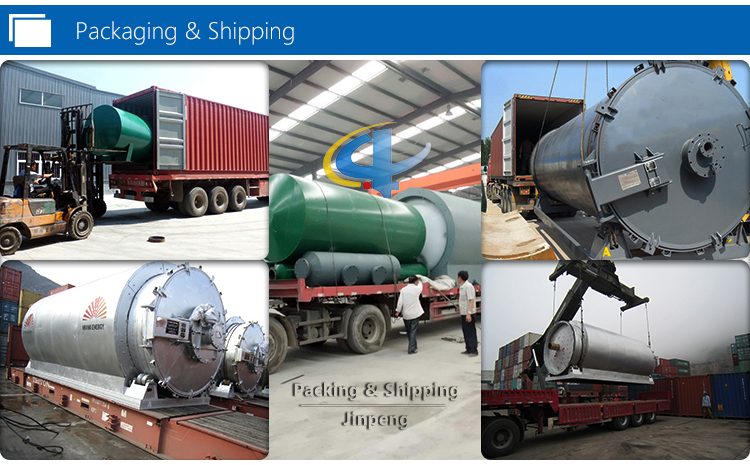 Installation Cases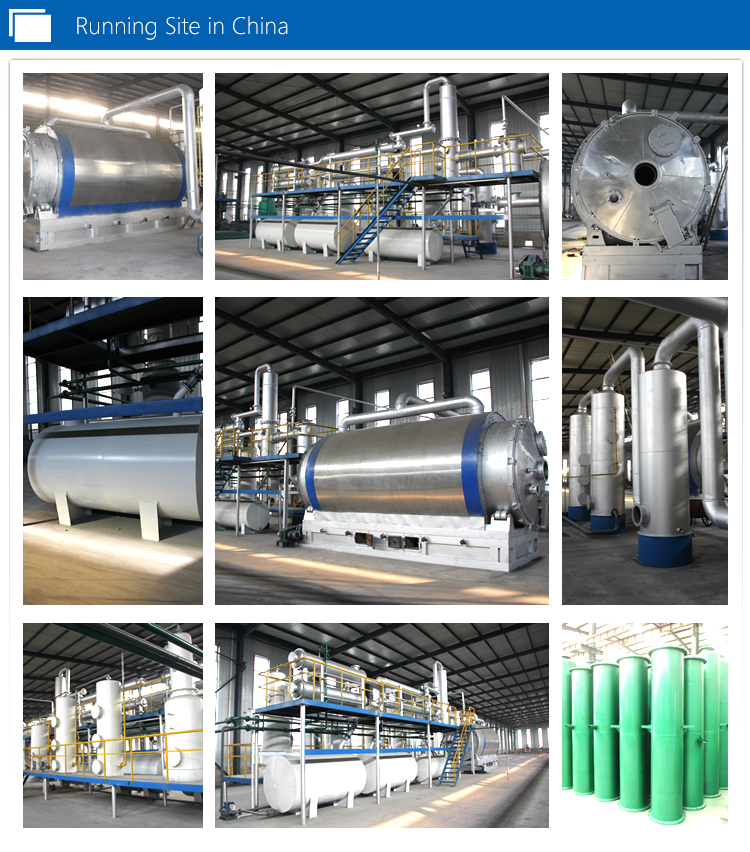 Our Customers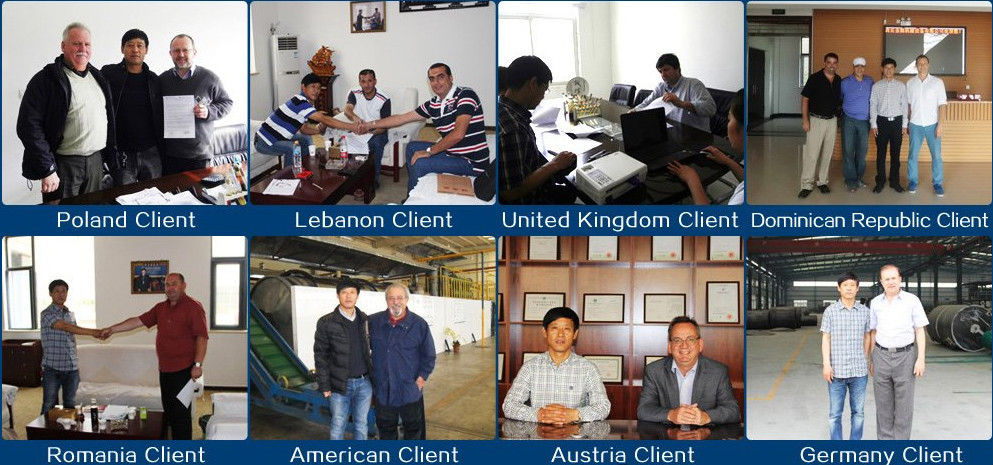 Company Patents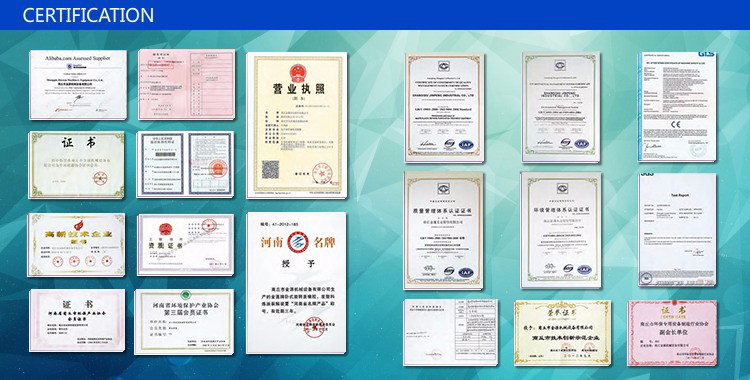 Company Information