This Plastic crate can be used for transporting all kinds of poultry birds such as chicken,duck,pheasants,quail and small goose. 
It is made of pure HDPE material. The strength of the crate is very good and it can bear 4 adults standing on it. 
It is stackable and the big sliding door is good for loading and unloading the birds. 
here are the details of the crate: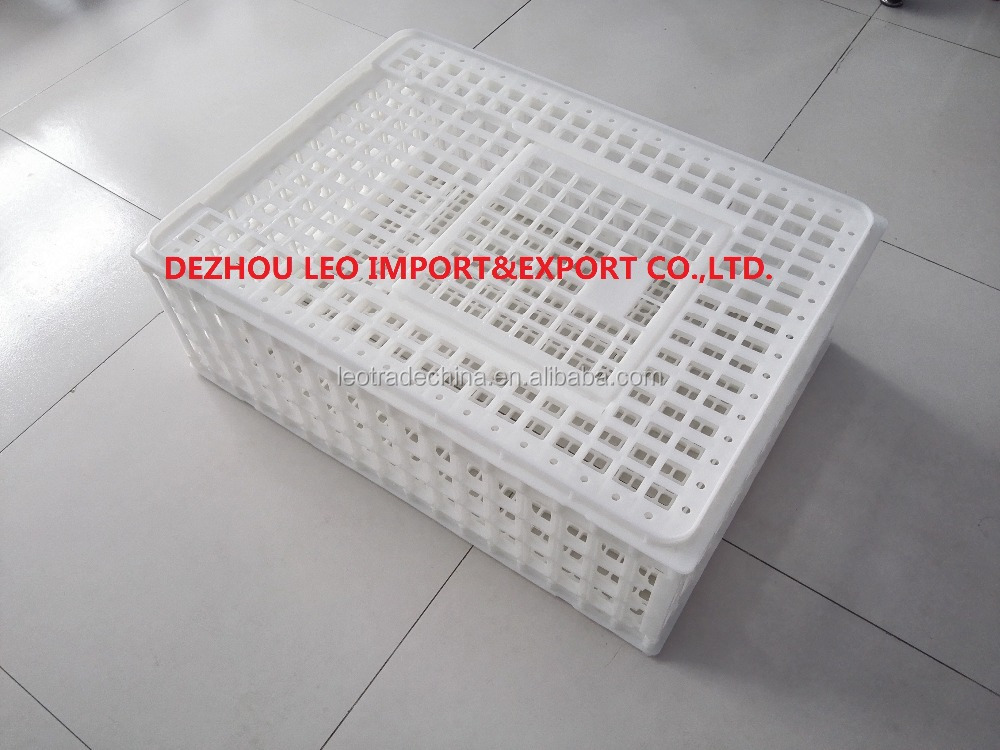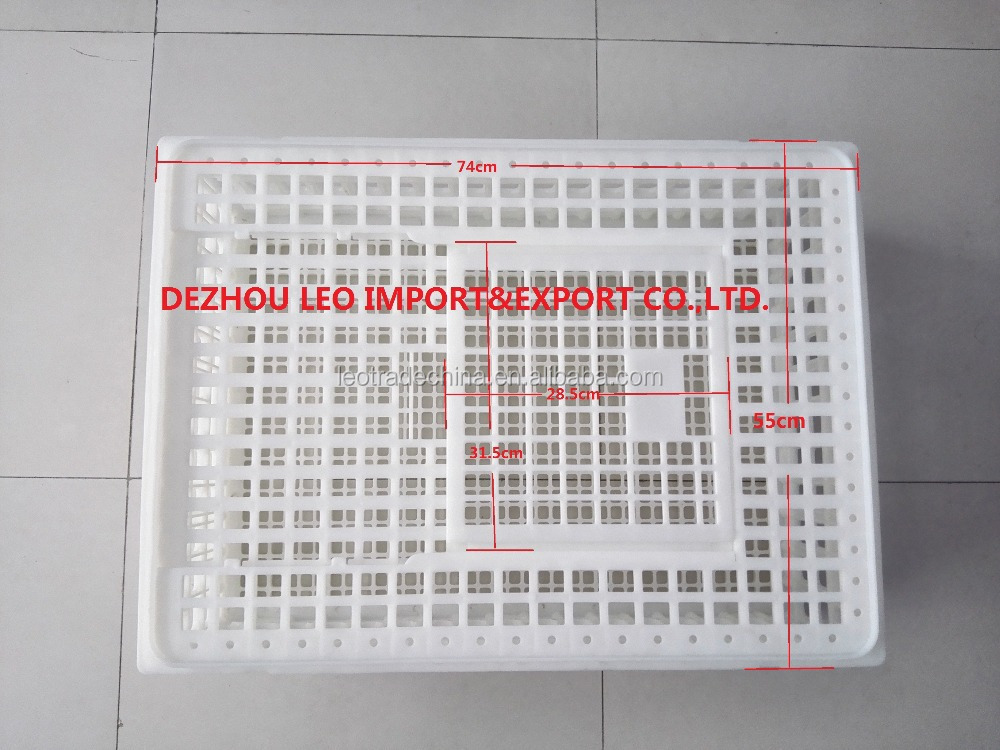 It is packed in bundles and we can also load them on pallets.
We can load about 700pcs in a 20ft container. 
 DEZHOU LEO IMPORT AND EXPORT CO.,LTD.
Mob:+86 131 8138 0490(whatsapp)
skype:nicky1031cui