Phanpy Yiqu Unique Brand Design Insulated Mom Breastmilk Storage Tote Baby Bag Backpack
Phanpy Yiqu Shell-Shape Breastmilk Storage Backpack, is unique shell shape, multiple contrast colors, limited blue whale graffiti design, fashionable on the street, could keep short trips delicate. Small and portable, the weight of the milk bag is only 150g, easy for working mom to hold. Built-in thick environmentally-friendly aluminum film, which can be matched with the wave "small" blue ice to transforms into a "mobile refrigerator" quickly, and keeps fresh for a long time, no need to worry about work, and bringing home with fresh breast milk.
Phanpy also do similars Breastmilk Storage Backpack And Tote like Ice Bag Cooler, Breastmilk Storage Backpack and Insulated Backpack Cooler Bag. Along with hot selling Breast Pump like Wearable Electric Breast Pump, Double Electric Breast Pump and Single Electric Breast Pump.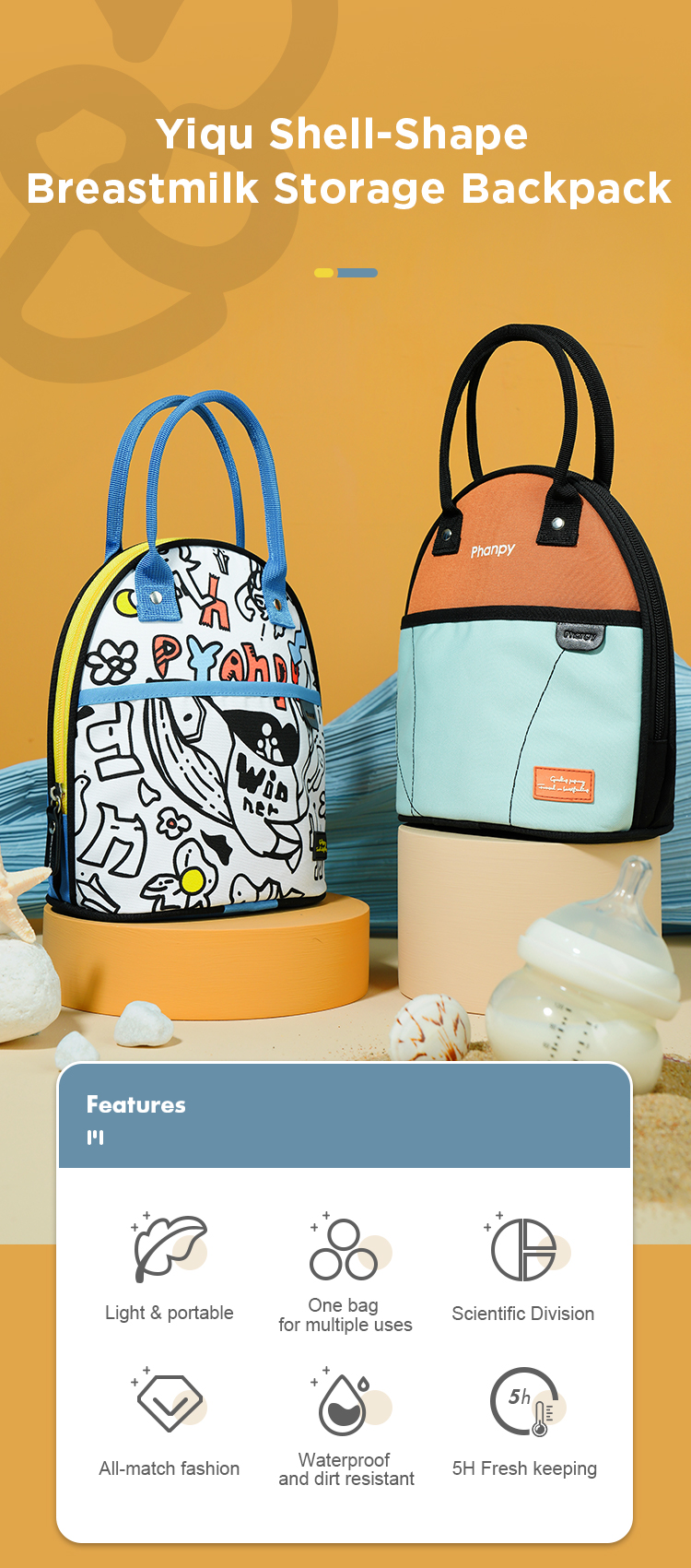 Name

Yiqu Shell-Shape Breastmilk Storage Backpack

Model NO.

PH101991

Color

Royal Blue, Dark Orange, Customized

Size

180*120*220 mm

Material

Fabric: 100% Polyester fiber
Lining: PE cotton + eco-friendly aluminum film

LOGO

OEM / ODM Customized

Packaging

PE bag size: 350*290mm;
1 pc/box;
40 pcs/carton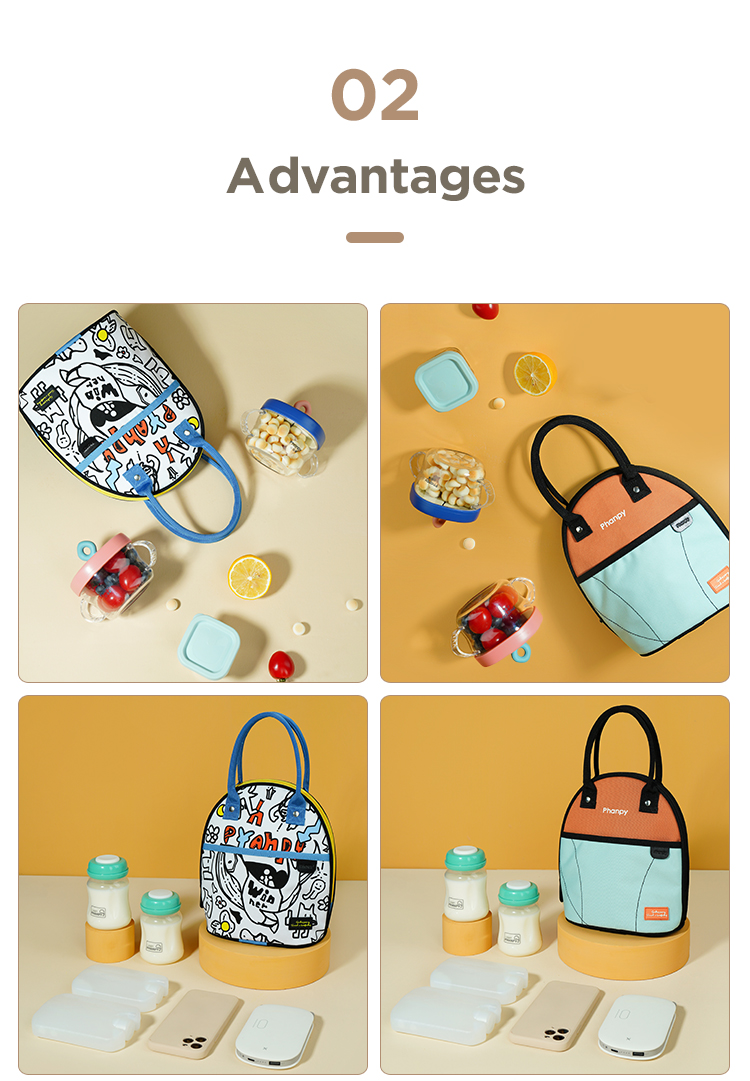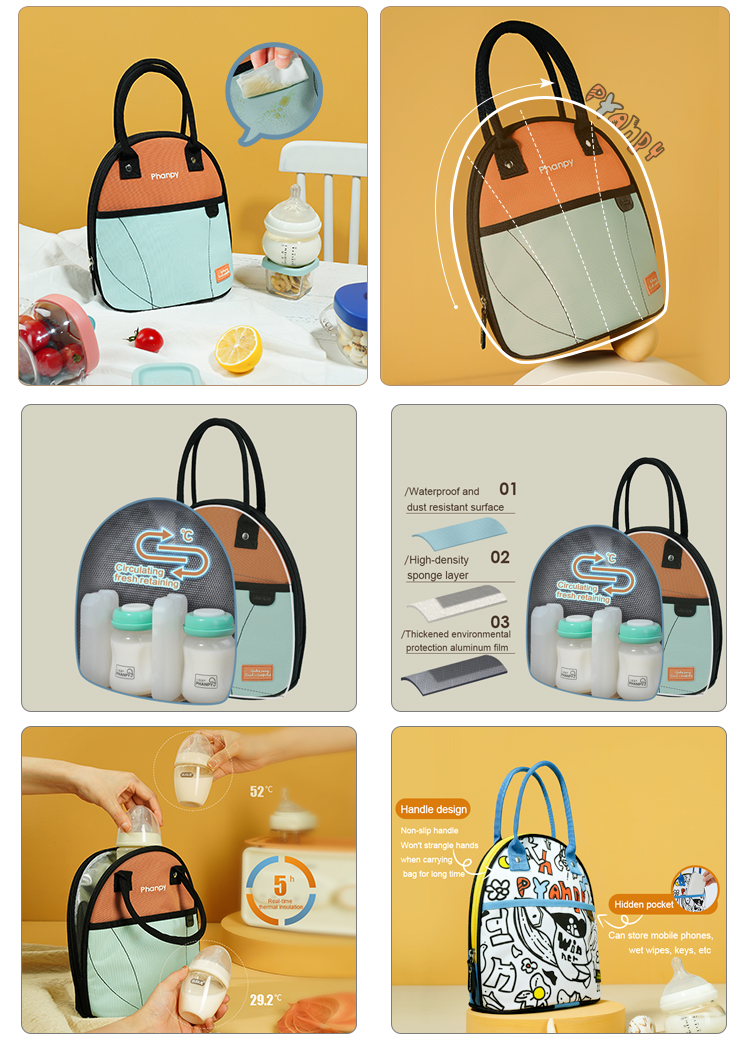 | | |
| --- | --- |
| Feature 1 | Unique shell shape, multiple contrast colors, limited blue whale graffiti design, fashionable on the street, could keep short trips delicate |
| Feature 2 | Small and portable, the weight of the milk bag is only 150g, easy for working mom to hold |
| Feature 3 | Built-in thick environmentally-friendly aluminum film, which can be matched with the wave "small" blue ice to transforms into a "mobile refrigerator" quickly, and keeps fresh for a long time, no need to worry about work, and bringing home with fresh breast milk |
| Feature 4 | The milk storage bag can also be a small food compartment for your babies |
| Feature 5 | The bag has a hidden front pocket and a back zippered pocket. Can store mobile phones, wet wipes, keys and other items. With a large opening design, it is smooth and easy to open, easy to store and take |
| Feature 6 | Built-in bottle separation layer, anti-collision design, so that the bottle does not "fight" |
| Feature 7 | Using environmentally friendly fabrics, no peculiar smell, no pollution, no BPA. The surface of the fabric is high-density and anti-leakage, waterproof and dirt-proof, and strictly guards against bacterial invasion, reducing the burden of repeated scrubbing |